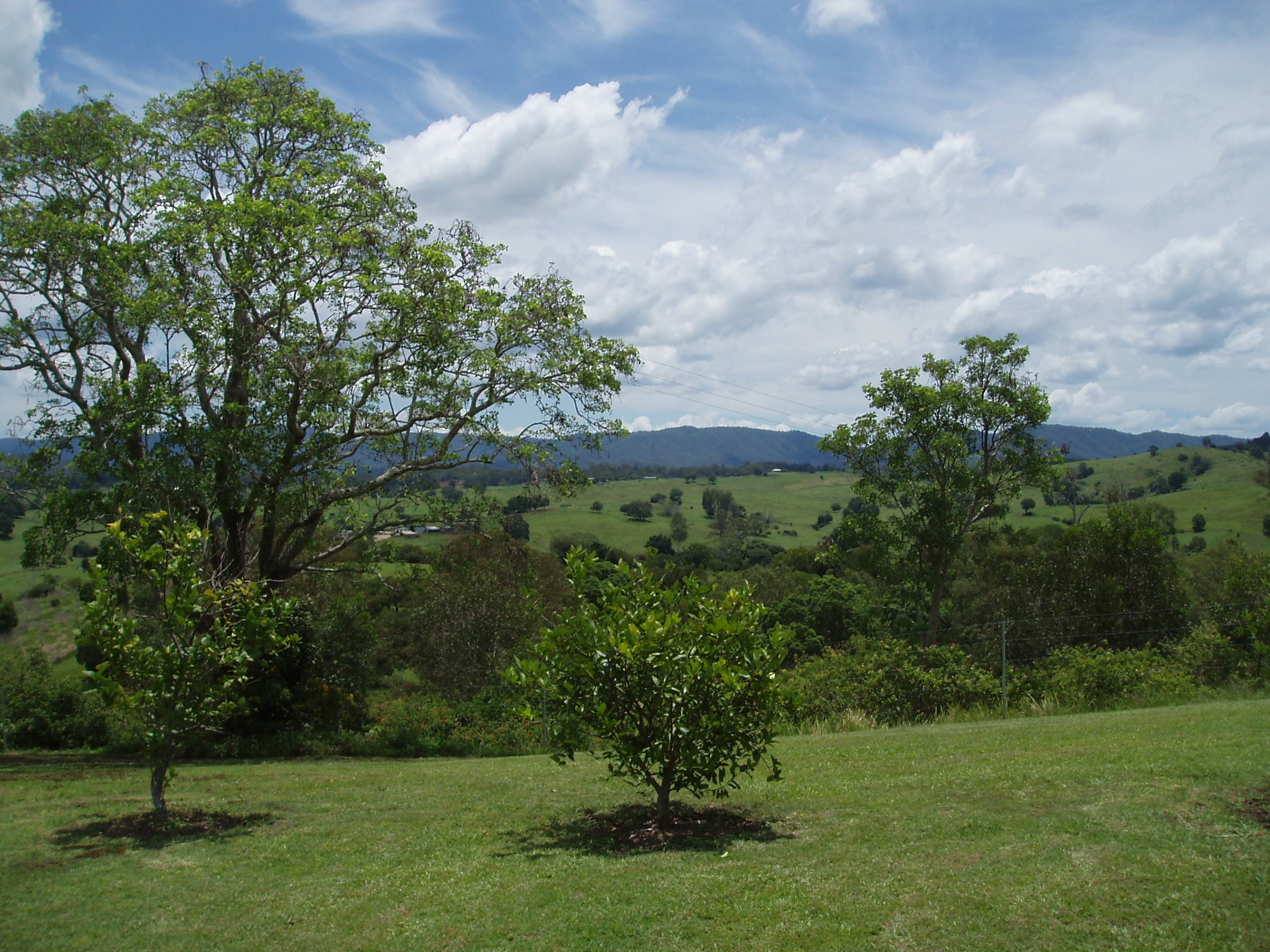 While Blue Ridge Lavender Cottage offers peace and seclusion—the perfect retreat from the bustle and stress of your daily life—you may decide you'd also like an adventure or two during your stay.
If you feel like wandering beyond the haven of your cottage, this short list will help you pick an outing from some of the activities, restaurants and cafés only a short drive away.
Ocean View Estate Winery
In less than 10 minutes, you'll be dining in a stunning restaurant, sampling award-winning wines and enjoying mouth-watering food prepared by an award-wining chef.
Opening hours:
Restaurant – Thursday 10am – 9pm. Friday & Saturday 8:30am till late. Sunday 8:30am – 5pm.
Cellar Door – Wednesday 10am – 3pm. Thursday to Sunday 10am to 5pm.
Click here to visit their website
Birches Restaurant
Perched on top of Mt Mee, you'll be treated to spectacular views of the surrounding countryside and panoramic views to the coast and beyond. Enjoy delicious Modern Australian cuisine (vegetarian options available) for brunch, lunch or dinner. Or sample the quality coffee on their relaxed verandah café. Part of the pleasure of a visit to Birches is the 20-minute scenic drive to get there.
Opening hours:
Wednesday to Friday from 10am. Weekends from 8:30am.
Click here to visit their website
Rendezvous at Dayboro
This charming teahouse is a great place to relax. Combination café, bookshop and art gallery, Rendezvous offers a diverse selection of books, great coffee, tea and milkshakes, simple, delicious food, and wonderful service. Breakfast available between 8am and 11am every day. Main menu from 11am.
Opening hours:
Open 8am – 4pm daily.
Click here to visit their website
Terah's Restaurant
This fully licensed café and restaurant offers an all-day breakfast. You'll discover a menu with plenty of filling options, including burgers and beer-battered chips, steaks and a good old parmy. Open for lunch and dinner. Takeaways available.
Opening hours:
Wednesday to Friday 11am – 8pm. Saturday 10am – 8pm. Sunday 8am to 2pm.
A: 15 Williams street, Dayboro. P: 07 3425 1373.
Bushwalks and Picnic Spots
Mt Mee State Forest
A 15-minute drive will find you immersed in a strikingly diverse national park, part of the D'Aguilar Range. This park features rocky waterholes, cool streams, diverse birdlife and rainforest walks through open scribbly gum forests and lush subtropical rainforests. Walks range from a short 1-kilometre circuit through a grove of Piccabeen palms to the Somerset trail, a 13-kilometre circuit that will take you between three to four hours to complete.
Click here for more info
Maiala National Park
Take a 30-minute drive through the village of Samford and on to Mt Glorious to this peaceful, lush picnic ground just past Mt Glorious township. Alongside the generous shaded picnic areas, bbqs and toilets, you'll find three stunning sub-tropical walks. Try the 'Greenes Falls Track', a 5-kilometre walk from Maiala Picnic Ground to a lookout over Greenes Falls. The walk is a one-and-a-half-hour rainforest experience through tropical palms and dense, lush vegetation, past rockpools and giant gums. The falls are spectacular.
Click here for more info
Lyell Deer Sanctuary
Experience an Australian country farm where you can hand feed the friendly spotted deer. Lyell's morning and afternoon teas are a delight, and their leather and craft warehouse is worth a browse.
Opening hours:
Saturday & Sunday 10am – 4pm. Weekdays by appointment only.
Click here to visit their website
Australia Zoo
This attraction is a little further afield, but if you're after an adventure it's worth the one-hour drive to reach the home of Australia's Crocodile Hunter. Spend a great day out at Australia's favourite zoo with an enormous range of happy animals, including tigers, elephants, kangaroos and koalas. The Crocoseum show is not to be missed.
Opening hours:
7 days a week 9am – 4.30 pm.
Click here to visit their website
Slickers Horse Riding
Join a trail ride and travel on horseback through 3,500 acres of gorgeous eucalpyt forests, green paddocks and mountainsides. Slickers offers a range of packages to suit any level of experience, from a short one-hour ride to overnight rides including dinner at a local winery.
Click here to visit their website
Old Petrie Town Craft Markets
Set in a charming pedestrian-only historical village, these markets offer something for everyone; they're folksy and fun with lots of art and craft and old-fashioned wares. Visit the pottery and blacksmithing displays and head to the central barn where a variety of international foods, everything from bratwurst to Belgian waffles, are on offer.
Opening hours:
Every Sunday from 8am to 2pm.
A: Corner Dayboro Road and Young Crossings Road P: 07 3285 5934
The Dayboro Shed Antiques
Stop in at The Dayboro Shed and wander its grand selection of antiques and collectables. You'll find antique mid-century furniture and vintage and retro pieces, kitchenalia, enamelware and canisters, plus art, signs, militaria and tools (just to name a few categories). This vast collection of wares are great fun to explore.
Opening hours:
Wednesday to Sunday 10am to 4pm.
Click here to visit their website